About Us
History
TLOC was established as a result of a decision of the Government of Ghana in 1986 to build a Lubricant Blending Plant in the country. The Government contracted Agip Petroli of Italy to design and construct the Plant.  The construction of the Plant was completed in 1991.
In line with the Government of Ghana's policy on privatization, Oil Marketing Companies (OMCs) operating in Ghana at that time were invited to form a Company to buy the Plant and operate it.  The OMCs agreed and established Tema Lube Oil Company (TLOC) on October 9, 1990 to acquire the Plant. Blending of lubricants commenced in 1992.
The current shareholders of the Company are Social Security & National Insurance Trust (SSNIT) of Ghana, Total Outré Mer SA, Shell & Vivo Lubricants BV, Total (Africa) Limited of France, Ghana Oil Company Limited, Total Petroleum Ghana Limited and ENI International BV.
Vision Statement
"To be one of the leading global producers of high quality and competitively priced lubricants."
Mission Statement
"To produce internationally competitive lubricants and steel drums that meet the changing requirements of our customers, at the most economical cost using relevant technological innovations  that will ensure continuous growth and optimum return on investment for the benefit of our shareholders and other stakeholders; and  be friendly to the environment".
Core Values
Customer Focus
Employee Engagment
Pursue Excellence  
Honesty, Integrity & Respect
Team Work
Environmentally Friendly
Board of Directors
The Board of Directors is the highest governing authority of the Company.
Staff Strength
The Manning is 90.
Accreditations
TLOC is committed to quality, high safety and health standards, and environmentally friendly in its operations.  We hold a number of internationally recognized accreditations which we continuously maintain including:
ISO 45001:2018 Occupational Health and Safety (OH&S) Management System
ISO 9001:2015 Quality Management System
ISO 14001: 2015 Environmental Management System
Affiliations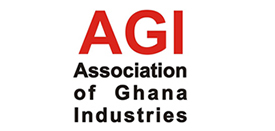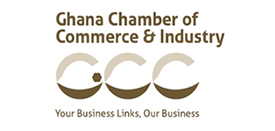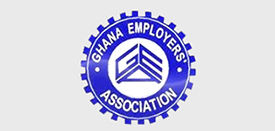 Health, Safety & Environment
Tema Lube Oil Company Limited (TLOC) has a systematic approach to health, safety and environmental (HSE) management in order to achieve continuous performance improvement.  The Company manages HSE matters as any critical business activity, set standards and targets for improvement, measure, appraise and report performance verifiable by all stakeholders.  We are committed to practices that prevent personal injuries and illnesses, property damage and environmental degradation in the workplace.
read more